USA-Las Vegas, Terrified Shooting in Musical Concert, 50 dead 450+ Wounded
ppostnews.com: More than 50 people were killed and "well over" 450 were injured in Las Vegas on Sunday night when a lone gunman opened fire on a music festival crowd from the 32nd floor of the Mandalay Bay Resort and Casino. It was the deadliest shooting in modern U.S. history.
The "nonstop gunfire," according to one witness, sent more than 22,000 country music fans scrambling for their lives. Police say the suspect had at least 10 rifles when he was found dead in a Mandalay Bay hotel room.
Terrified bystanders ducked, ran, then sprang into action — frantically caring for the wounded. As ambulances rushed to the scene, concert-goers made makeshift stretchers out of police barricades. They plugged wounds with their bare hands and used their clothing to try to stanch eachother's bleeding. At least one man described a stranger dying in his arms.
An off-duty Las Vegas police officer who was attending the concert was among the dead, police said.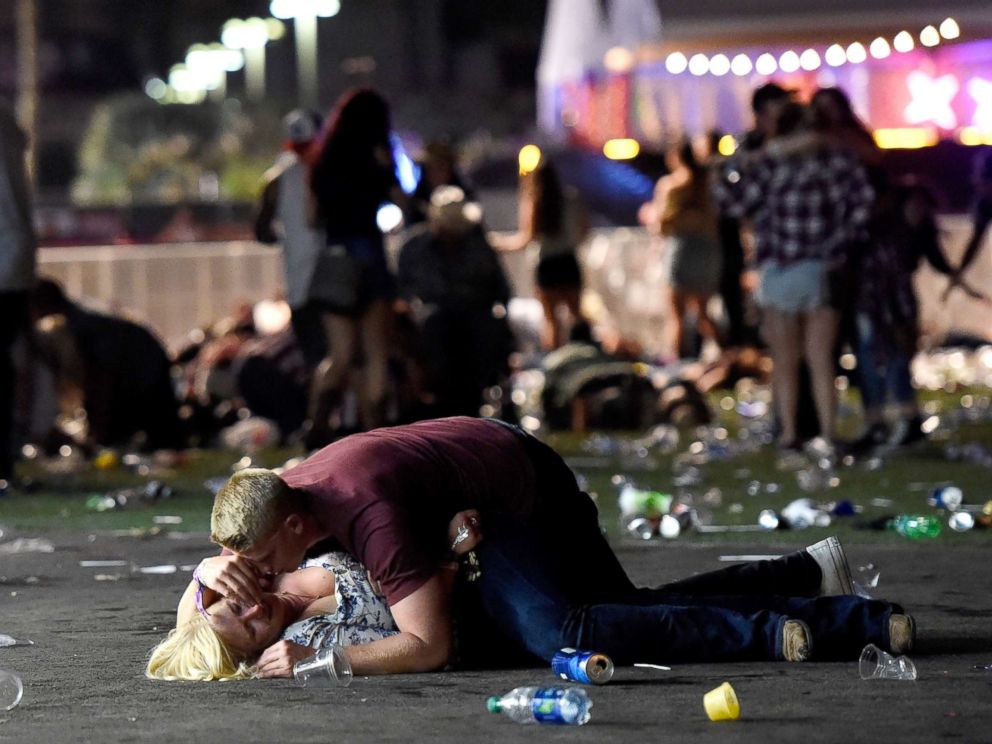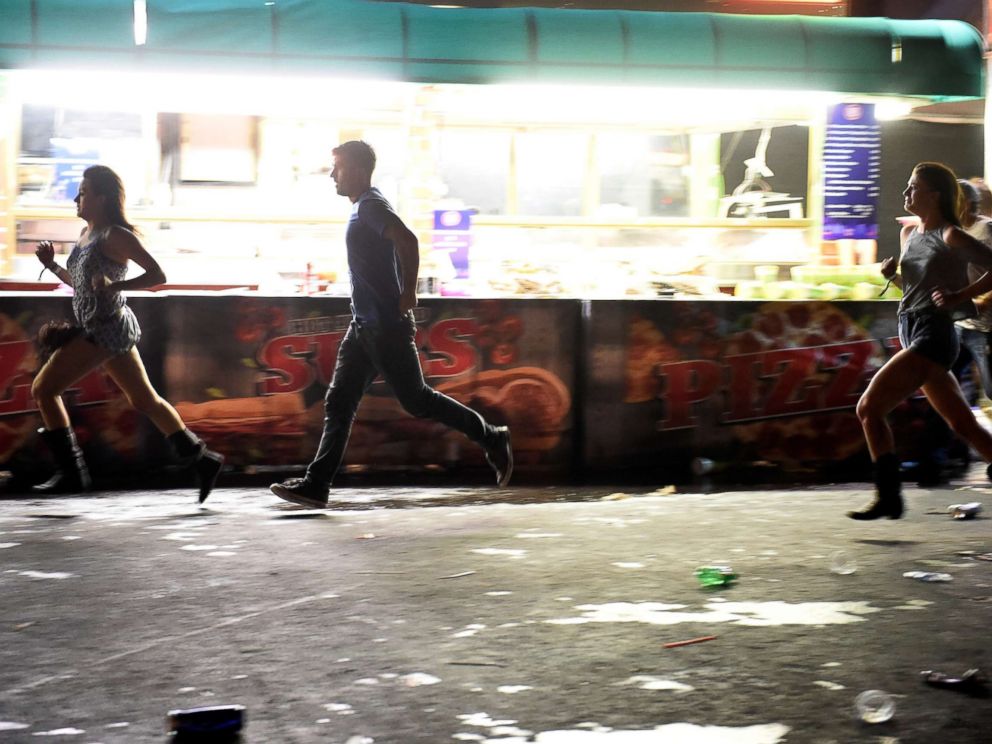 In the wake of the shooting, the Las Vegas Police Department said authorities responded to a hotel room on the 32nd floor of the Mandalay Bay hotel, where police said the suspected gunman, 64-year-old Stephen Paddock, was dead. Police said they believe Paddock, of Mesquite, Nevada, killed himself prior to police entry.
The motive was unclear. A senior law enforcement official told ABC News that so far there are no ties to international terror.
Las Vegas mass shooting: Country music stars pray for victims after gunman kills at least 20 near concert
Las Vegas shooting: What we know about suspect Stephen Paddock
Las Vegas concertgoer: 'I didn't want to die'
Videos filmed by onlookers gave a window into the chaos that ensued, with some thinking that fireworks were going off. The bullets rang out over the final night of the Route 91 Harvest Music Festival, which was taking place across the street from Mandalay Bay. Jason Aldean was the night's headliner; other performers included country stars Jake Owen, Big & Rich, Luke Combs and Dylan Scott.