KARACHI: The remote sandy beach, crystal clear water and pristine blue skies of Mubarak village seem to be a scene from a fable. An hour-and-a-half away from Karachi, this remote fishing community is virtually untouched. And that's the catch.
Here, there are electricity poles but no electricity. Though there is a dam, it stores only enough water for three months. Emerging as a tourist spot, the village also lacks facilities such as toilets for visitors.
And so, Mubarak village is also neglected.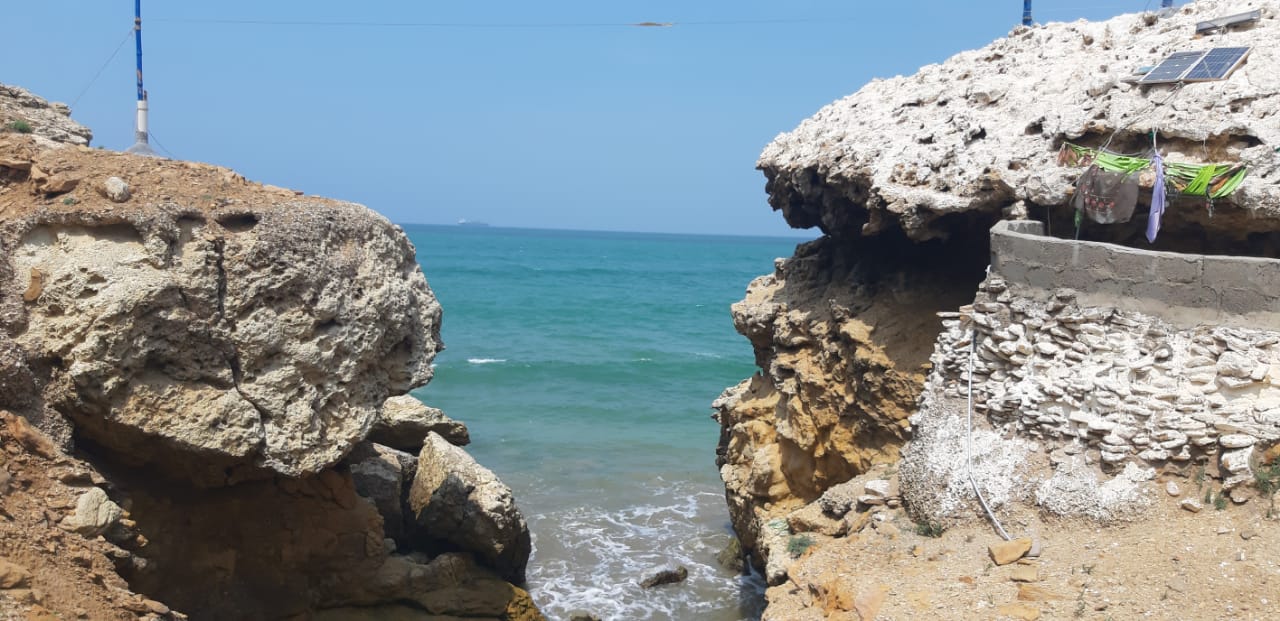 "The beach has immense potential to attract picnickers but there are no huts, toilets or drinking water," Khuda Ganj, a community leader from the village, lamented. "The area is also deprived of electricity."
No wonder the beach mostly remains deserted apart from some picnickers turning up no weekends. Among them was Amjad Hussain, visiting Mubarak village with his friends.
"I haven't come across a place as wonderful as this in Karachi and its suburbs yet. Feel the air: it's pollution free," he said. But much to his disappointment, the picturesque beach – which to him is no less than those in Europe – lacks facilities.
His disappointment rings true. It appears no efforts have been made by the government to promote tourism here, and apart from a few makeshift shops where residents sell beverages, no facilities are in sight.
According to villager Bilal Ahmed, the beach has gained picnickers' attention in recent years. Before, it was just a fishing village. He said lobsters were a common catch, but of late the catch had dropped by 70 per cent – because, as it attracted the attention of picnickers, it also attracted that of fishing trawlers.
Even as the village rejoices over potential tourists and worries about the fish traders, the fact remains that it has failed to get the attention it needs.
Now a part of the new Keamari district, the centuries-old village has historically been a stronghold of the Pakistan Peoples Party (PPP). Abdul Hafeez Pirzada, a law minister in Zulfiqar Ali Bhutto's cabinet, won a National Assembly seat here, and today, PPP MNA Abdul Qadir Patel and MPA Liaquat Ali Askani hold seats from the constituency.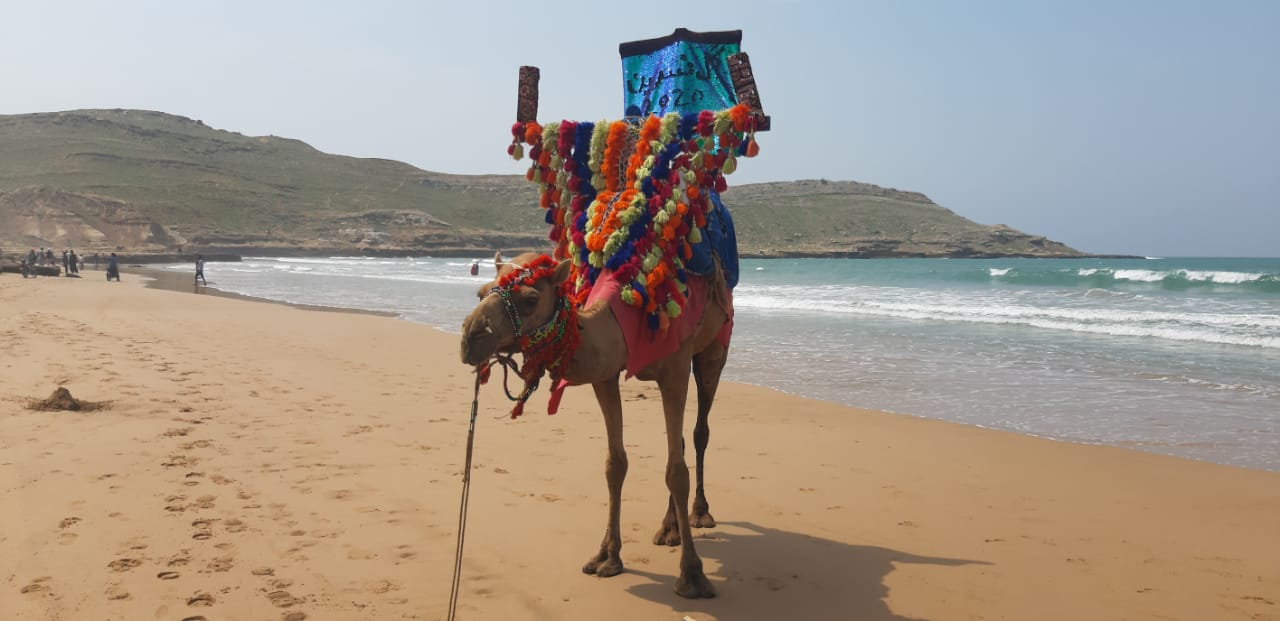 "But all successive governments have neglected the village, failing to provide even basic facilities," decried Ganj.
He particularly complained about the lack of electricity, despite poles being erected for the purpose in 2011. "They [relevant authorities] just installed the poles and left. There is no electricity even nine years on," he said, adding that villagers were also compelled to drink water from the same ponds and dams as animals.
The village has approximately 400 houses, mostly wooden, with a population of around 5,000. All of them face the same ordeal.
According to villagers, they only received some respite when Mustafa Kamal was elected as the city's nazim and initiated the construction of small dams and roads in the area.
"We have a dam here now, which fills to its capacity each rainy season. But the water lasts no longer than three months due to the lack of maintenance," Mustafa, a fisherman, told. "The dykes are filled with sand and there is dire need to desilt it to allow storage of more water."
While MPA Askani claims that the dam has been repaired and remodeled, Mustafa insists the village faces a drinking water shortage, forcing residents to rely on tankers.
Giving his own example, he said, "We are a family of 15 and it takes at least three tankers to meet a month's water requirements at a cost of Rs7,500." And sometimes, people have to call tankers from as far away as Keamari, he added.
Others, who cannot afford tankers, drink water unfit for consumption. As a consequence, diarrhoea and skin diseases are common.
"To serve these patients, there is just one dispensary, which, after being non-functional for years, is now being run by a trust," said village grocer Ali Akbar Baloch, though Askani says it is jointly managed by the trust and the provincial government.
Baloch further related that a NGO once ran a school in the village but it had been taken over by the government. Now, it has just one teacher, rarely conducting classes.
And this is not just the story of Mubarak village. Deh Gabo Pat, Allah Bano, Lal Bakhar and other nearby areas face the same misery.
Yet there may be light at the end of tunnel.
The World Wide Fund for Nature has installed a solar plate in each house. According to WWF's Asif Sandilo, this electricity is mostly used for light-bulbs and charging mobile phones. However, the area is still off-grid and yearns for proper electricity supply.
Per Askani, the government too has planned development schemes for the village. He also pledged the allocation of funds for road, sanitation and water projects in the next budget.
How and when these promises come to fruition, though, is yet to be seen.