Karachiites spent over RS 25 billion during Independence Day celebrations this year, it emerged a day after the holiday was observed on Friday.
Besides, it has also been reported that on the occasion, citizens, for the most part, boycotted products imported from India, following a prolonged curfew and atrocities imposed by the Indian government in Indian Illegally Occupied Jammu and Kashmir.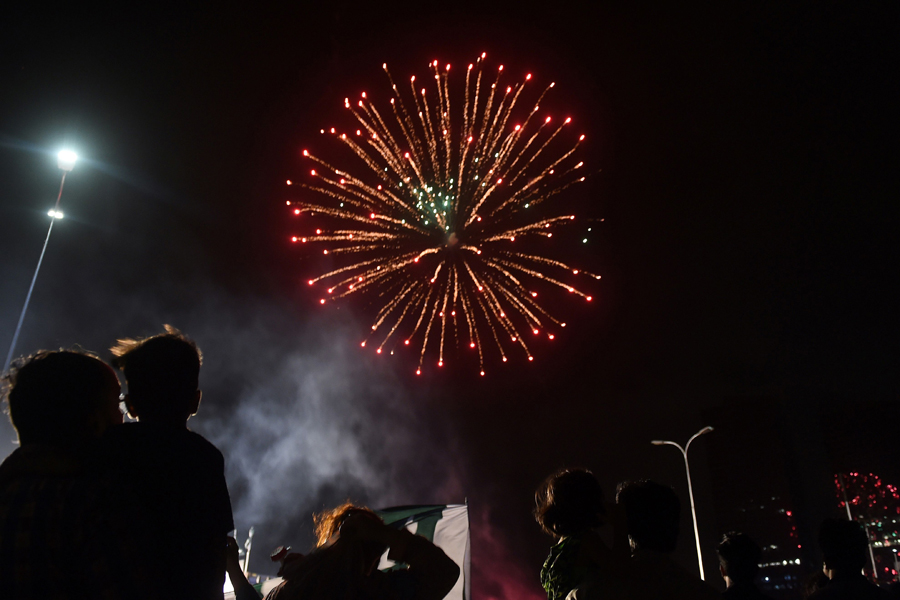 Speaking on the matter on Saturday, All Karachi Tajir Ittehad chairperson Atiq Mir said, "The citizens of Karachi have written a new chapter of love, faith and solidarity with the nation and armed forces in history."
According to Mir, citizens began preparing for Independence Day celebration days before August 14, and on the day itself, the city was painted green with national flags hoisted across it, buntings and other decorations adorning various structures, buildings lighted up and national songs resonating through the air.
"The celebrations this year were more jubilant than those witnessed in previous years," he remarked, adding that preceding the country's 73rd Independence Day, a record sale of 300,000 motorcycles and a large amount of petroleum products was made over a month for the first time in Pakistan's history.
He further stated that the Independence Day anniversary saw several cake-cutting and flag-hoisting ceremonies, besides fireworks and other celebrations, with local markets making huge sales, comprising 70 per cent Chinese products and 30 per cent Pakistani.